Northwoods
Wisconsin's Gangland Past!
Gangster Holidays - The Video transports you back to the "Roaring Twenties" and the "Busted Thirties" to re-live the fantastic stories of the midwest's most fabled gangland figures!

The Way It Really Was
This video version of the book GANGSTER HOLIDAYS by Tom Hollatz is hosted by the author himself, a veteran Chicago newsman now living in the northwoods. In this 70-minute documentary Hollatz takes you on an unforgettable insider's tour of northern Wisconsin's early-mobster hangouts and paints a mesmerizing picture of the nearly mythical events of those wild years of rampaging crime.

Al Capone - "Big Al" took criminal violence to new heights as he parlayed a knack for the bootlegging, prostitution, and protection rackets into America's first organized crime empire.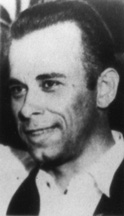 John Dillenger - His 11-month stint as Public Enemy No. 1 was American history's most astonishing crime spree! See how and why he became an "authentic American hero."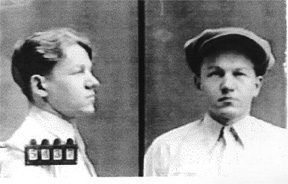 Baby Face Nelson - Though small in stature, this most vicious of hoods used a Thomson submachine gun to make a big impression!
All these historic bad guys and more live again in GANGSTER HOLIDAYS - The Video, as author Tom Hollatz draws on a lifetime of crime research to portray their personalities and exploits. And capping it off is a unique tour of Capone's famulous northwoods fortress "retreat" The Hideout.