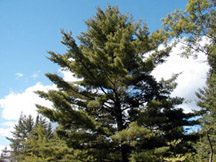 "Ken is a very humble,

unique and gifted

craftsman/builder/
designer/woodcarver

among many

other talents."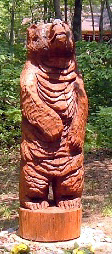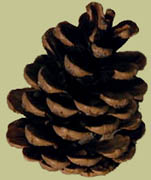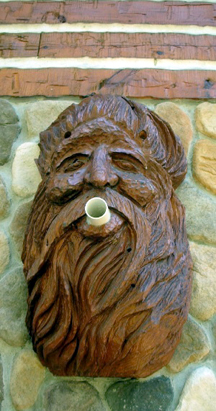 KEN SCHELS of Eagle River -WI
by: W. Byrne, Chicago, IL
. . . if Mr. Ken Schels wasn't highlighted in your section yet, it's time to shine the spot light on him!

Ken is a very humble, unique and gifted craftsman/builder/designer/ woodcarver among many other talents. For one, he designed and built very unique log homes. What impresses me the most ... he pays incredible attention to detail!
Ken and his wife Carol are wonderful people to know... you can see them at the Annual Cranberry Fest in Eagle River where Ken delights old and young with his quick and concise woodcarving ability.. it was there where my husband Roger and I purchased one of his newly carved bears!

Below are photos of our bear we named: "IKE" (proud 250 lbs)!!
I'm attaching a recent picture of the log home we bought three years ago (Designer/builder: Ken Schels).